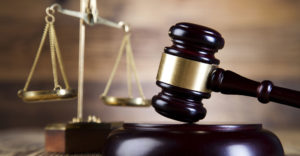 According to national statistics, a worker is injured every seven seconds somewhere in the United States. While the construction industry has the highest number of preventable fatal injuries, fatal warehouse work accidents come in at number three. The rate of warehouse injuries is high, set at approximately 5.1 injured for every 100 full-time warehouse workers. This number is anticipated to climb as more and more companies shift from brick and mortar to online "storefronts." If you have been injured on the job in Illinois, contact a workers compensation lawyer Schaumburg, IL families trust from Therman Law Offices to find out how we can help.

Hazards in the Warehouse

Many warehouses employ hundreds, if not thousands, of workers at a time. They are filled with massive inventory of products, conveyor belts, forklifts, pallet racks, and other equipment. Accidents are unfortunately too common of an occurrence, even when safety precautions are taken. Some of the most common warehouse work injuries each Schaumburg, IL workers compensation lawyer at our firm sees in the cases we handle include the following:
 

Explosions and fires

 

Falling objects

 

Falls

 

Heavy materials

 

Lack of proper training for employees

 

Lack of safety measures by employers

 

Large equipment

 

Slips

 

Too many moving workers, equipment, etc.

 

Toxic substance exposure

 

Trips
Workers' Compensation Benefits

Under Illinois law, the majority of employers are required to carry workers' compensation insurance. It is estimated that just over 90 percent of Illinois employers have workers' compensation insurance. This means even if the accident that injures the worker is their fault (as long as it was not intentional), they are still entitled to workers' comp benefits. These benefits will cover all of the employee's medical expenses for treatment of their injuries, including medications and medical devices.
It also covers a certain percentage of the employee's wage. Currently, temporary disability benefits are paid at 66 2/3 percent of your average weekly wage. Benefits begin after three days following the injury if the employee is still unable to return to work.
The length of time the employee will be on workers' compensation depends on the type of disability they have. Your attorney will evaluate your case to determine what type of disability your case falls under. In Illinois, there are four categories:
      Temporary partial disability (TPD)

      Temporary total disability (TTD)

      Permanent partial disability (PPD)

      Permanent total disability (PTD)
 The Do's and Don'ts of Filing for Workers Compensation
If you get injured in an accident at work, you may be entitled to workers compensation. Many companies will work with you to ensure you are compensated for medical expenses and lost wages associated with your recovery from your injury. However, some businesses balk at covering injuries caused by workplace accidents. You may need to hire a workers compensation lawyer in Schaumburg, IL, to ensure you get the settlement you deserve. Here are the do's and don'ts of filing for workers compensation.
Do Consent to a Drug Test
If you are going to receive workers compensation, you must prove that the accident that caused her injury was not your fault. One of the ways you can do this is by taking a drug test. Many companies require injured employees to take a drug test to prove that they were not under the influence of illegal substances at the time of the accident. If you refuse the drug test, it may have a negative impact on your lawsuit. The Therman Law Offices, LTD can advise you on why you should consent to drug testing.
Do Visit an Approved Doctor
It's natural to want to visit your regular doctor when you were injured, but most companies partner with approved clinics for workers compensation. If you want to be compensated for the medical expenses associated with the accident, you have to visit a doctor that is approved by your company. In some cases, you may be able to visit your regular doctor after the initial incident to get a second opinion.
Do Speak With Your Supervisor
It's important to be honest with your supervisor regarding the accident. If you try to hide an accident, you will not be awarded workers compensation. Make sure you speak with your supervisor and explain all the details that led up to the incident.
Don't Talk About the Incident With Coworkers
As with any other type of lawsuit, it is never a good idea to discuss details of your case with anyone other than your attorney. The attorneys at the Therman Law Offices, Ltd may advise you to keep details of the accident to yourself. Avoid posing on social media or talking about the accident with your coworkers until your case has been resolved.
If your company is balking at providing you compensation for a workplace accident it may be time to hire a workers compensation lawyer in Schaumburg, IL. A reputable lawyer can help you win the compensation you deserve.
Illinois Workers Compensation Law Firm
If you have been injured in the job and your employer is giving you a hard time about collecting the benefits you are entitled to or your claim is being denied, contact Therman Law Offices, LTD to schedule a free consultation with a workers compensation lawyer Schaumburg, IL and let us help get you the benefits you deserve.