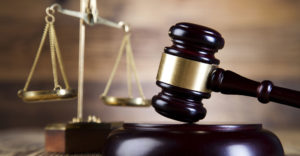 According to national statistics, a worker is injured every seven seconds somewhere in the United States. While the construction industry has the highest number of preventable fatal injuries, fatal warehouse work accidents come in at number three. The rate of warehouse injuries is high, set at approximately 5.1 injured for every 100 full-time warehouse workers. This number is anticipated to climb as more and more companies shift from brick and mortar to online "storefronts." If you have been injured on the job in Illinois, contact a workers compensation lawyer Schaumburg, IL families trust from Therman Law Offices to find out how we can help.

Hazards in the Warehouse

Many warehouses employ hundreds, if not thousands, of workers at a time. They are filled with massive inventory of products, conveyor belts, forklifts, pallet racks, and other equipment. Accidents are unfortunately too common of an occurrence, even when safety precautions are taken. Some of the most common warehouse work injuries each Schaumburg, IL workers compensation lawyer at our firm sees in the cases we handle include the following:
 

Explosions and fires

 

Falling objects

 

Falls

 

Heavy materials

 

Lack of proper training for employees

 

Lack of safety measures by employers

 

Large equipment

 

Slips

 

Too many moving workers, equipment, etc.

 

Toxic substance exposure

 

Trips
Workers' Compensation Benefits

Under Illinois law, the majority of employers are required to carry workers' compensation insurance. It is estimated that just over 90 percent of Illinois employers have workers' compensation insurance. This means even if the accident that injures the worker is their fault (as long as it was not intentional), they are still entitled to workers' comp benefits. These benefits will cover all of the employee's medical expenses for treatment of their injuries, including medications and medical devices.
It also covers a certain percentage of the employee's wage. Currently, temporary disability benefits are paid at 66 2/3 percent of your average weekly wage. Benefits begin after three days following the injury if the employee is still unable to return to work.
The length of time the employee will be on workers' compensation depends on the type of disability they have. Your attorney will evaluate your case to determine what type of disability your case falls under. In Illinois, there are four categories:
      Temporary partial disability (TPD)

      Temporary total disability (TTD)

      Permanent partial disability (PPD)

      Permanent total disability (PTD)
7 Common Injuries Claimed in Workers Compensation Cases
It's easier than you think to get injured at work, even if you don't work in an overly hazardous environment. There isn't a restriction on the type of injury a workers compensation lawyer in Schaumburg, IL can file on your behalf, as the damages or losses from the injury are what help determine compensation. The Therman Law Offices, LTD have handled many workers comp cases, though there are several common injuries often claimed under workers compensation.
1. Lacerations
Deep tears or cuts in the flesh or skin can happen in any environment. However, those who work in machine shops, manufacturing, restaurants or food production are more likely to experience these. Safety gear should always be worn and care should always be taken around knives, blades or other sharp tools or machines.
2. Strains and Sprains
Torn ligaments or stretched or torn muscles can occur from pulling or pushing improperly, falling or improper lifting. The back is one of the more common complaints and can be the most debilitating.
3. Contusion
Contusions are bruises or skin marks from broken blood vessels. These can happen when an employee is hit by a falling object or when the employee drops an object. Safe working conditions are an employee's right, and your workers compensation lawyer in Schaumburg, IL can determine if poor conditions contribute to your claim.
4. Burns
The skin can be burned by a number of elements, and steam, chemicals, heat, radiation, electricity and sunlight are frequently the cause of workplace injuries. Burns can also occur internally if an employee inhales chemical fumes or smoke.
5. Eye Injuries
The eyes are highly sensitive and easily damaged by environmental, chemical or radiological hazards. Mechanical irritants can also damage the eyes, which is why wearing the right personal protective equipment is crucial for avoiding eye injuries.
6. Fractures
Trauma or overuse can lead to a break in the bone. For those in manual labor jobs who use heavy equipment, these injuries are more common. It's possible to fall down the stairs at work and fracture a bone, potentially creating a claim for the Therman Law Offices, LTD to litigate.
7. Continual or Cumulative Trauma
Over time, exposure to certain conditions in the workplace can lead to the damage or degradation of muscles, joints, tendons or another body part. These injuries are often seen in workers who have had long careers in manual labor.
A workers compensation lawyer in Schaumburg, IL can help you get the compensations you need for the injury you have. Taking the proper precautions at work can reduce the risk of injury.
The Do's and Don'ts of Filing for Workers Compensation
If you get injured in an accident at work, you may be entitled to workers compensation. Many companies will work with you to ensure you are compensated for medical expenses and lost wages associated with your recovery from your injury. However, some businesses balk at covering injuries caused by workplace accidents. You may need to hire a workers compensation lawyer in Schaumburg, IL, to ensure you get the settlement you deserve. Here are the do's and don'ts of filing for workers compensation.
Do Consent to a Drug Test
If you are going to receive workers compensation, you must prove that the accident that caused her injury was not your fault. One of the ways you can do this is by taking a drug test. Many companies require injured employees to take a drug test to prove that they were not under the influence of illegal substances at the time of the accident. If you refuse the drug test, it may have a negative impact on your lawsuit. The Therman Law Offices, LTD can advise you on why you should consent to drug testing.
Do Visit an Approved Doctor
It's natural to want to visit your regular doctor when you were injured, but most companies partner with approved clinics for workers compensation. If you want to be compensated for the medical expenses associated with the accident, you have to visit a doctor that is approved by your company. In some cases, you may be able to visit your regular doctor after the initial incident to get a second opinion.
Do Speak With Your Supervisor
It's important to be honest with your supervisor regarding the accident. If you try to hide an accident, you will not be awarded workers compensation. Make sure you speak with your supervisor and explain all the details that led up to the incident.
Don't Talk About the Incident With Coworkers
As with any other type of lawsuit, it is never a good idea to discuss details of your case with anyone other than your attorney. The attorneys at the Therman Law Offices, Ltd may advise you to keep details of the accident to yourself. Avoid posing on social media or talking about the accident with your coworkers until your case has been resolved.
If your company is balking at providing you compensation for a workplace accident it may be time to hire a workers compensation lawyer in Schaumburg, IL. A reputable lawyer can help you win the compensation you deserve.
Illinois Workers Compensation Law Firm
If you have been injured in the job and your employer is giving you a hard time about collecting the benefits you are entitled to or your claim is being denied, contact Therman Law Offices, LTD to schedule a free consultation with a workers compensation lawyer Schaumburg, IL and let us help get you the benefits you deserve.