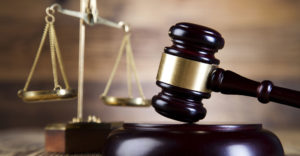 While any accident injury has the potential to have a negative impact on the victim's life, one of the most serious injuries a victim can suffer is a brain injury. According to national statistics gathered by the Centers for Disease Control and Prevention (CDC), brain injuries are one of the leading causes of disability and death in the U.S. Tragically, the symptoms of brain injuries do not always appear right away, and there are situations that by the time the victim is aware something is wrong, they may have already developed dangerous complications. If you have suffered a brain injury in Illinois, contact a brain injury lawyer Schaumburg, IL clients trust to find out what legal recourse you may have against the responsible party.


Types of Brain Injuries

It is estimated that more that every year, there are more than three million Americans who sustain
some type of brain injury. Brain injuries are also one of the most frequent types of personal injuries that victims suffer.
There are several types of brain injuries that a victim can suffer in an accident:
      Concussion: A concussion occurs when the brain bounces against the walls of the skull because of some kind of impact.

      Edema: An edema occurs when the brain swells because of the injury.

      Hematoma: A hematoma develops when there is clotting in blood vessels that are around the brain.

      Hemorrhage: A hemorrhage is any uncontrolled bleeding taking place in the brain.

      Skull fracture: A skull fracture is any broken bones in the skull, however, there is also a risk of the broken bones penetrating brain tissue.

Symptoms of a Brain Injury

A Schaumburg, IL brain injury lawyer is aware that whenever a person suffers any kind of blow to the head or a jolt or intense shaking, this action can cause the brain to become injured. Even a minor brain injury can have an impact on a victim's life while they are recovering. Failure to obtain the proper medical treatment for a brain injury can result in worsening of the injury, with the potential of permeant disability or even death. This is why it is critical that a person who has sustained any kind of head injury see their doctor. The following symptoms are also signs that something is wrong and the victim should seek medical attention right away.
      Agitation

      Depression

      Difficulty with balance

      Difficulty with comprehension

      Difficulty with memory

      Difficulty with vision

      Dizziness

      Excessive fatigue, trouble staying awake

      Isolation

      Light sensitivity

      Loss of consciousness

      Nausea and vomiting

      Noise sensitivity

      Pupils dilated to different sizes

      Slurred speech

      Trouble remembering accident that caused the injury
Illinois Brain Injury Law Firm
The recovery from a brain injury can be a long and difficult one. Many victims are left with permanent disabilities. Even a somewhat minor injury, such as a concussion, can leave a victim with chronic pain and long-term effects. If you have suffered a brain injury because of another party's negligence, call Therman Law Offices, LTD to speak with a brain injury lawyer in Schaumburg, IL, and find out what legal options you may have against the person responsible for your condition.